Laura's Library. Select from a robust assortment of books and enrichment activities during open hours.
Free Little Library. Located outside of HelloBaby. Children can choose books anytime.
Take Home Crafts. Help yourself to our hand bagged crafts.  They include everything you need to complete an age appropriate art project.
Time Spent Outdoors. Our sidewalk play patio is open for fun sensory play and we invite you to discover woodland creatures in our magical fairy garden.
Broadway Story Time
Our friends at Stages Chicago present this interactive story hour. Stages Chicago was created by a professional performer turned early childhood development specialist. This unique curriculum is both entertaining and developmentally appropriate. Monday, 10:30 am.
KULEA CIRCLE WITH DR. DAMIAN. The Doctor is in the first Monday of every month. For July, it will be the second Monday, "Kulea" means nurture in Swahili. Little ones can enjoy facilitated play with our staff while Dr. Damian McGee visits with parents and caregivers. Held right after Stages at 11:15 am. Next Circle will be July 11th.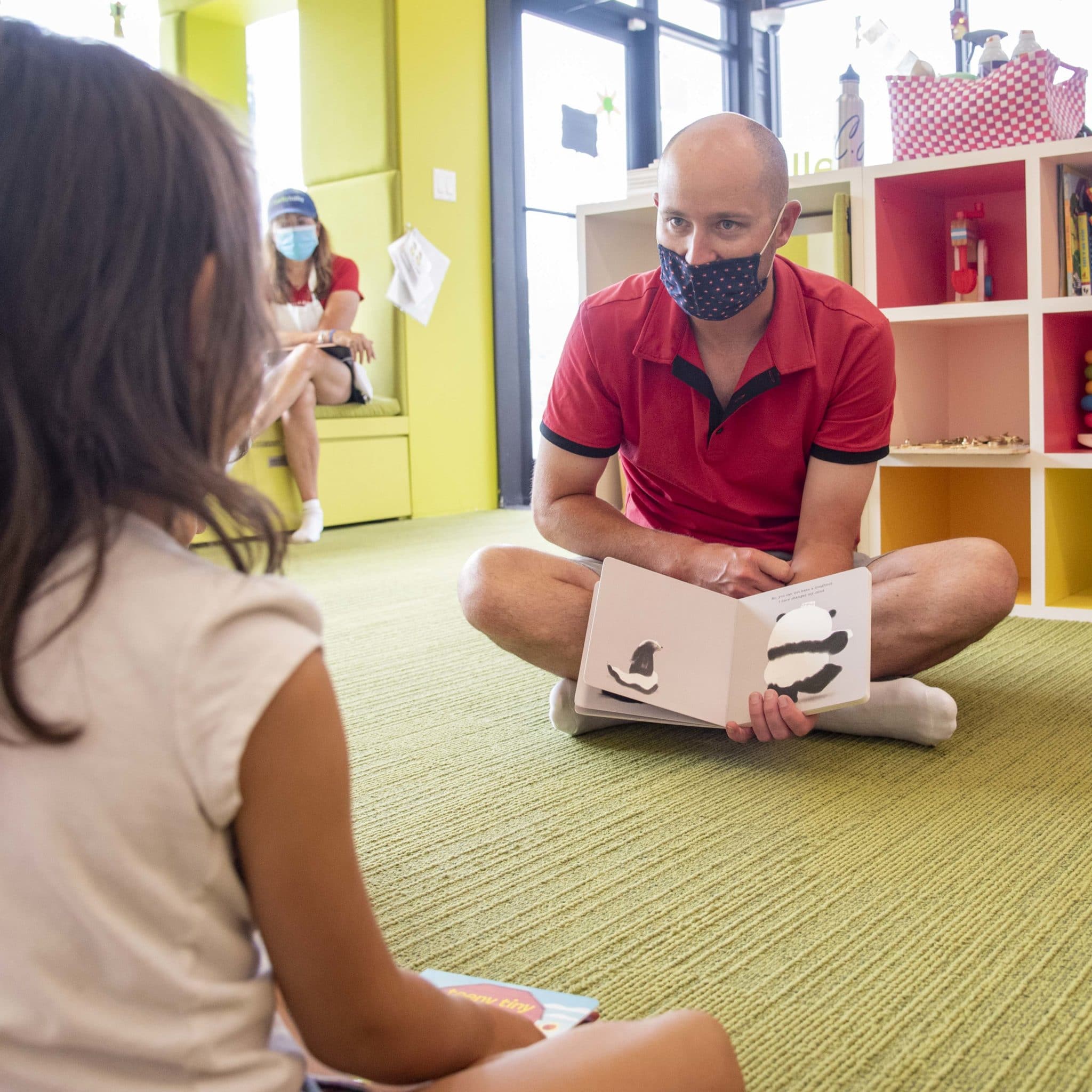 University of Chicago Lab school teacher Ted Ratliff (1st grade and N-2 faculty chair) launched this program which is led by our own superstar volunteer, Colleen Harper. We read and distribute fun books and have a story related activity. Tuesday,10:30 am.
NEW SUMMER PROGRAM. LEARNING AND LITERATURE - SPEECH THERAPY. Licensed speech and language pathologist Jenice Reyes will be assessing and working with children on speech therapy needs. This summer program will run from June 14 to July 26th. Tuesdays, 9 am to 11 am.
Our beloved Miss Amelia visits with her guitar for a fun sing along. Thanks to Bubbles Academy and Whole Child Arts for making this programming possible.  Wednesday, 1:00 pm.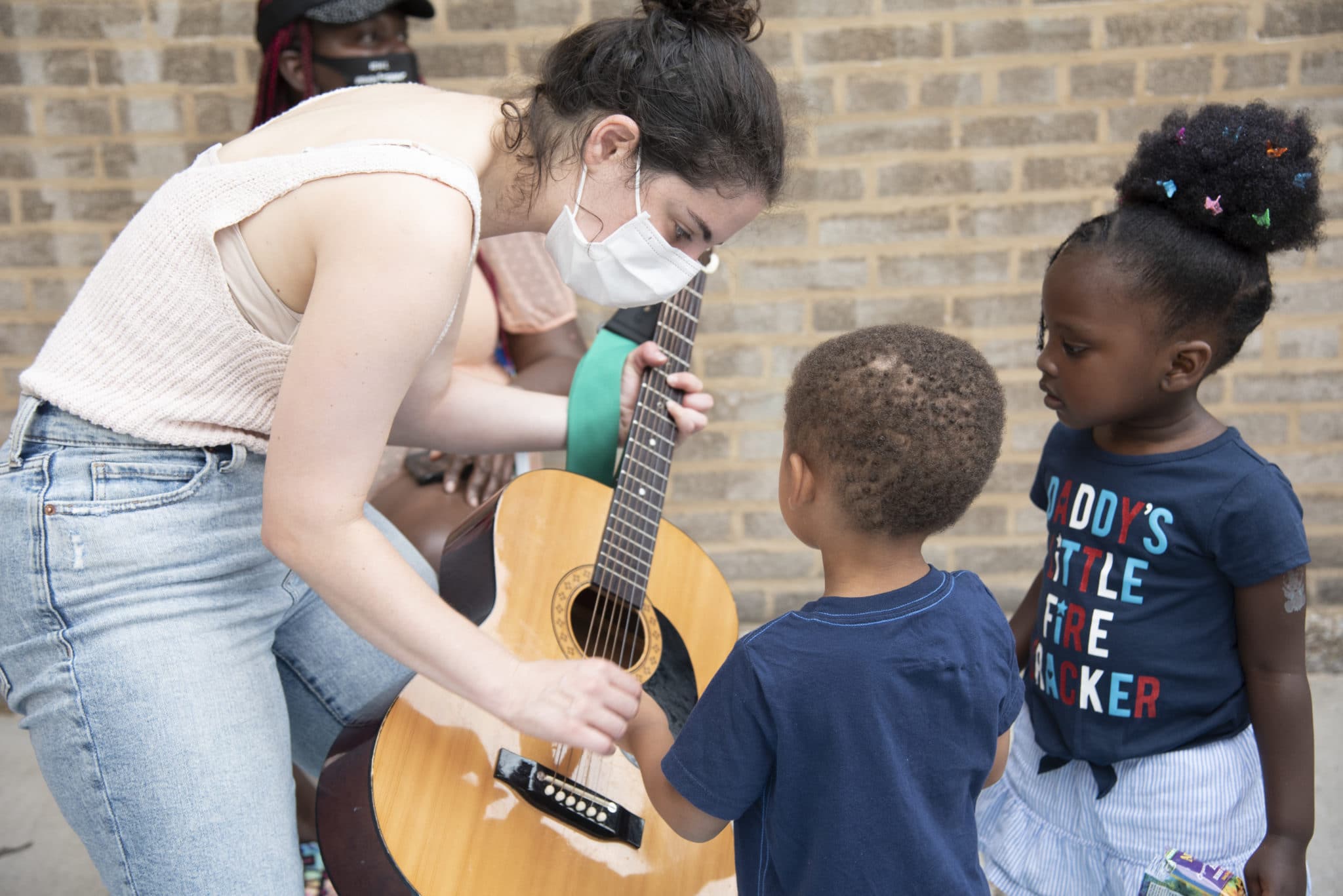 NEW SUMMER PROGRAM. LEARNING AND LITERATURE - SOCIAL WORKER. Lauren Snelling, LCSW, will be available to address parent concerns while children play. June 15 to July 27th. Wednesdays, 9 am to 11 am.
Tot's will have a blast in this class taught by Sara Veldman.  Yoga promotes balance, coordination, and calming techniques while encouraging heathy habits. 10:30 am.  Begins June 23rd.
NEW SUMMER PROGRAM. LEARNING AND LITERATURE - OCCUPATIONAL THERAPY. OT Dina Vatcha will be on hand to help children achieve developmental milestones. This summer program will run from June 16 to July 28th. Thursdays, 9 am to 11 am.
Get all your wiggles out in this fun and energetic dance class with My Art House Studio founder, Morgan Dixon. Each week students will learn movement basics and play exploratory dance games while building strength, rhythm, and confidence. 11:00 am